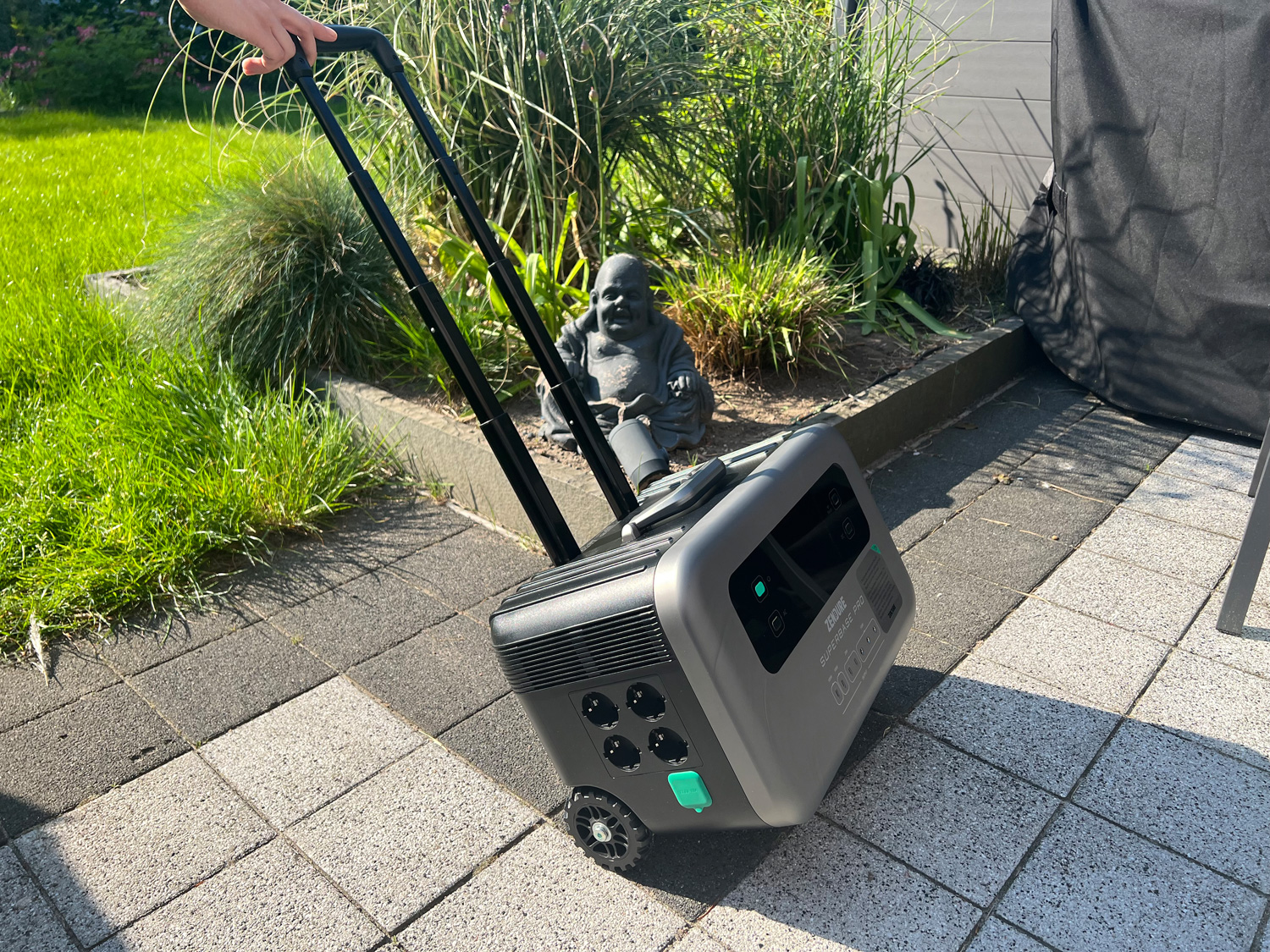 The brightness and light color of the integrated LED strip can also be changed here. It can be used as a light when camping, for example, but it is not particularly useful here due to its position at the lower edge and is more of a gimmick. Firmware updates can also be installed via the Zendure app when they are available. However, the Powerstation's response to app inputs was sometimes a bit delayed.
The connection between the power station and the app is established via WLAN by default and worked smoothly in the test of the SBP2000, but requires registration. As a highlight, the manufacturer also installs a 4G module with integrated eSIM in the power station. In outdoor use, the connection via mobile network required some waiting time in the test and then worked with delays. Thus, remote control can be established even far away from a Wi-Fi network. A tariff for the first year is already integrated and can be extended via the app for $120 per year if necessary.
GPS is also integrated. This means the power station can be located via the app at any time. This is unlikely to be used in everyday life, but if the device is stolen, for example, it can be tracked down via the app. The power station can also be used as a UPS (uninterruptible power supply) and switches on within milliseconds in case of an unexpected power failure.
Of course, the light, the display, the switched-on inverter for the AC sockets as well as 4G and WLAN consume power. Thus, the power station has some self-discharge. In extreme cases, it is already drained after a few days without even supplying an external device. Therefore, it is advisable to deactivate all functions that are not needed, such as the inverter, display, and so on. This can be done via the buttons on the solar generator itself as well as via the app. In the settings, you can individually define when the power station automatically goes into standby. Otherwise, the AC output alone draws over 1 percent per hour from the battery.
Source link