MSI unveiled its Commercial 14 business laptop at Computex 2023, and it's a sleek, lightweight productivity laptop with the security features companies seek. The 14-inch form factor is lovely, and the Commerical arrives with a bright 14-inch FHD+ (1920 x 1200) display with a crisp image. This Windows 11 business laptop is powered by the latest 13th Gen Intel Core i7 EVO-rated CPU , integrated Intel Iris Xe graphics, and up to 2TB of SSD storage.  Msi has yet to announce RAM and pricing, we will have that information for you as soon as it becomes available. 
I got hands-on with it for a few minutes at Computex, and the first thing you notice is how light it is, without feeling small. The keyboard was super responsive and comfortable to type on, even with my huge hands. Also, with the keyboard, MSI focused on making sure it had less carbon footprint, so it's made of PCR (Post-Consumer Recycled) materials and meets the current Energy Star 8.0 specifications.
Business and Security
MSI remembered that today's workforce is often highly mobile or working remotely, hence the Commerical 14's sleek, lightweight design and energy efficiency. The latest Intel CPUs should deliver plenty of power for productivity tasks during remaining power consumption-friendly, so business users should enjoy all-day battery life. Still, we'll test that ourselves when we get it in for review.
The Commerical 14 comes with TPM (Trust Platform Module) 2.0 technology for security measures. A Smartcard reader with NFC can create an extra layer of identity authentication and customize it as needed.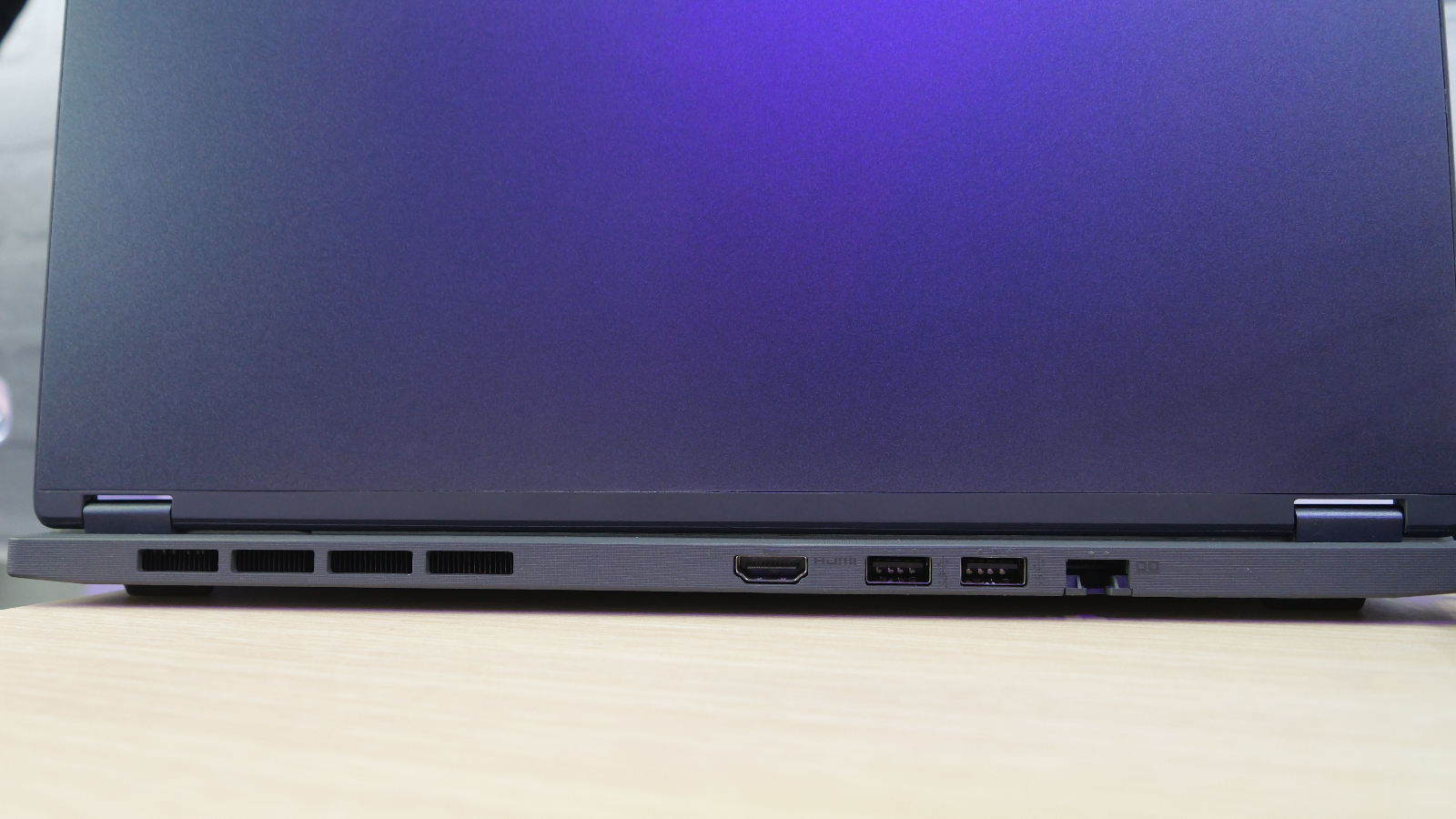 I also loved MSI moving several ports to the back of the unit while having a few more readily available on the left side. It's something you typically only see on gaming laptops or workstations, but plugging everything into the sides of your laptop can get in the way. Overall, the MSI Commerical 14 is a serious contender for those businesses seeking to build up their mobile Enterprise workforce.
Even in my limited time with the Commercial 14, I noticed its snappy performance and excellent weight distribution, which should make it a tempting travel partner for business people on the go. Once we get a review unit, we will put the Commercial 14 through all of our rigorous lab and real-world testing and give you the final ruling on whether this is one of the best business laptops of 2023.
Back to the Computex show floor for me.
Back to Ultrabook Laptops
Load more deals
Source link