Acer is calling all casual gamers as they announced the launch of the Acer Nitro V 16 gaming laptop. This sleek, powerhouse of potential is powered by the brand-new AMD Ryzen 8040 Series processors with built-in AI and NVIDIA GeForce RTX 4060 Series Laptop GPUs with DLSS 3.5 performance boosting on tap, which should deliver a compelling blend of performance, efficiency, thanks to AI-powered magic that will elevate your gameplay.
The Nitro V 16 boasts the cutting-edge 'Zen 4' core architecture, ensuring buttery-smooth performance as you dominate online matches and stream epic victories. Smart battery optimizations and next-gen power management let you focus less on charging and more on conquering your next challenge.
Specs and features
Alas, my friends, the real magic unfolds with AI-enhanced visuals. Up to NVIDIA GeForce RTX 4060 Laptop GPUs and DLSS 3.5 technology conjure mind-blowing ray-tracing effects, while the immersive 16-inch, 16:10 aspect ratio, 165Hz, WQXGA (or WUXGA) display ensures everything stays blur-free and silky smooth. No ghosting, no tearing, just pure gaming bliss.
The Nitro will come with up to 32 GB of DRR55600 RAM and 2 TB of SSD storage. With a cutting-edge dual-fan cooling system, the Nitro V 16 is well-equipped for heavy gameplay and data transfers.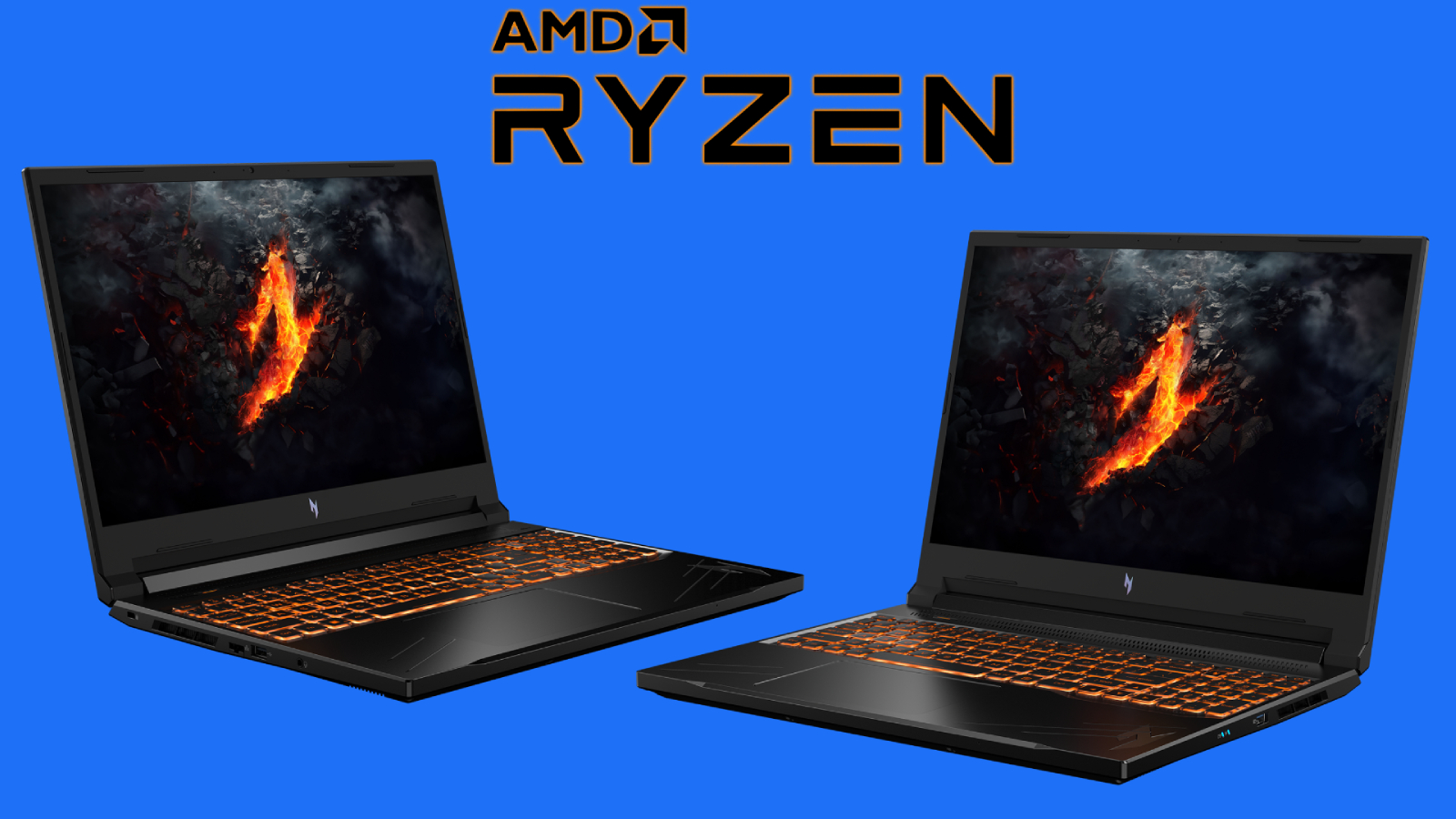 The immersive experience extends beyond the visuals. The Nitro comes with DTS X Ultra audio, which puts you right in the heart of the action, while AI-powered Acer PurifiedView and PurifiedVoice 2.0 keep your streams and chats crystal clear – no more background noise to distract your squad.
Need to tweak settings or monitor your system? The V 16 comes with NitroSense, your gaming command center. Accessible with a single click. it's like having a personal pit crew ready to optimize your performance and fuel your victories.
Because connectivity is critical, the Nitro V 16 boasts a full range of ports, including a USB 4 Type C, multiple USB 3 Type-A ports, HDMI, and a microSD card reader. Wi-Fi 6E keeps you lag-free, and a month of Xbox Game Pass lets you team up with friends on the latest titles right out of the box.
Pricing and final thoughts
I'm personally excited about the launch of a budget-conscious gaming laptop platform that is also bringing the latest technology to the forefront. My massive gorilla mits and Cheshire cat smile probably give my joy away. 
From everything I'm seeing and hearing, adding AI will lead to an improvement in performance and battery life, creating a broader space for more budget-priced gaming laptops to flourish in.
Starting at just $999.99, the Nitro V 16 isn't just a gaming laptop. It's an AI-powered gateway to a whole new level of gaming. Get ready to experience the power, the precision, and the pure, unadulterated joy of next-gen gaming.
Back to Gaming Laptops
Load more deals
Source link